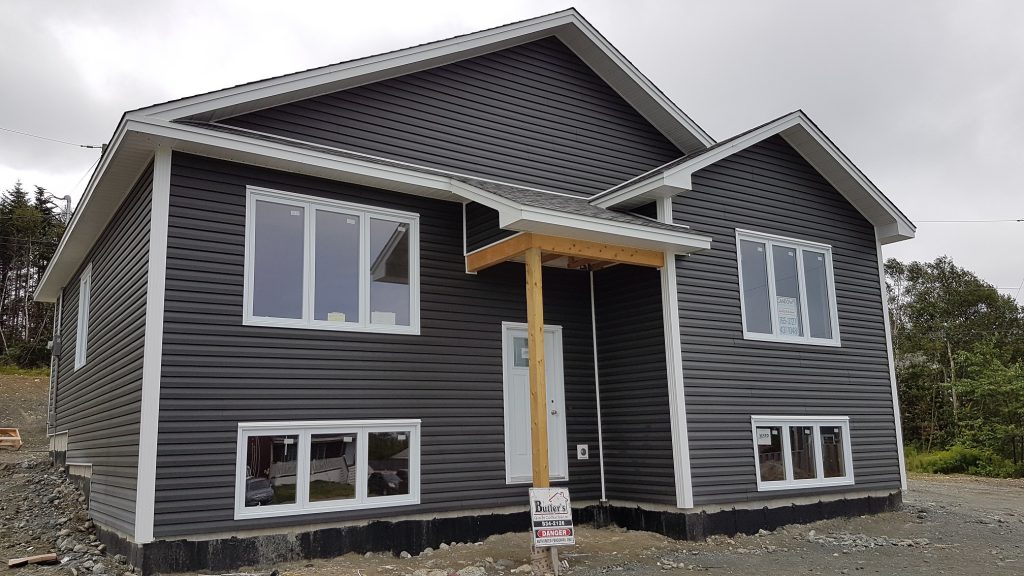 This highly energy efficient R-2000 home will put an average of $92 in your pocket every month, based on current Newfoundland Power rates. Buyer may also qualify for a CMHC mortgage insurance premium refund of up to 25%.This 2-bedroom split-entry bungalow is currently under construction and is ready for paint. The home is set on a 797 square metre cul de sac lot. Located at 10 Maple Ridge Place in Chamberlains (off Fowler's Road), Conception Bay South, this home has 1266 square feet on each level. Main level includes open-concept living, 2 bedrooms, 2 full bathrooms and laundry. Finishes include hardwood & ceramics; hardwood stairs with wrought iron spindles. Beautiful cloud white painted cabinetry in kitchen and bathrooms. Upgraded Air Quality. Living space extends to the outdoors onto a 12′ x 15′ covered veranda. Paved driveway; rear yard access; front landscaping; covered basement stairwell. Undeveloped, fully insulated basement with rough-in for bathroom and laundry in place. ~ $329,900 ~
Please scroll down to learn more about the area.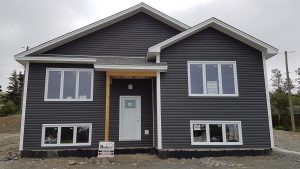 Located off Fowlers Road in beautiful Conception Bay South, Maple Ridge Place is now under development with available homes for sale.
Maple Ridge is nestled along a valley offering spectacular views to select properties in this 11-lot subdivision.
With quick and easy access to all the conveniences and amenities we've come to expect, Maple Ridge offers a fantastic setting for family living.
There are many house styles to choose from; or if you already have something in mind, Butler's would be happy to provide you with a turn key quote for your own house plan.
Minutes From:
Topsail Beach
Manuels River Linear Park and Walking Trail
T'Railway Access
Highway Access
Soccer Field and Clubhouse